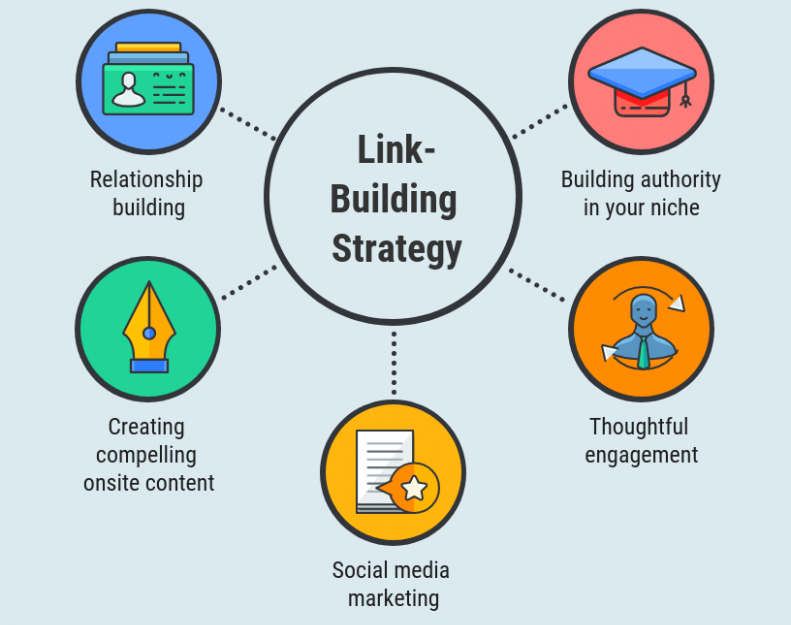 What Is It & How Link Building Can Help Your Company's SEO
Link building is a crucial component of any successful SEO strategy. By acquiring high-quality links from other websites, you can improve your website's authority, visibility, and search engine rankings. At Sharpe Development, we specialize in helping businesses like yours build effective link building campaigns that drive real results.
How We Approach Link Building
Our team of expert link builders uses a variety of tactics to acquire links for our clients, including:
Content Creation: We create high-quality, shareable content that other websites will want to link to. This can include blog posts, infographics, videos, and more.
Manual Outreach: We reach out to websites in your industry and request links to your website. Our outreach team uses a personalized approach to ensure that we get high-quality links from reputable websites.
Broken Link Building: We find broken links on other websites and offer to replace them with links to your website. This benefits the website owner by fixing their broken links, and benefits your website by acquiring a high-quality link.
Guest Posting: We write and publish high-quality guest posts on other websites in your industry, including links back to your website. This helps you build relationships with other businesses in your industry while also acquiring valuable links.
How Link Building Benefits Your Company
Here are just a few of the ways that link building can help your company:
Improved Search Rankings:Google and other search engines use links as a key ranking factor. By acquiring high-quality links, you can improve your website's visibility and rankings in search engine results pages (SERPs).
Enhanced Brand Awareness: When your website appears higher in search engine results, you'll attract more visitors to your site. This can lead to increased sales, conversions, and revenue for your business.
Enhanced Brand Awareness:When other websites link to your content, they're essentially endorsing your brand. This can help build trust and credibility with your target audience, and increase brand awareness.
Long-Term Results: Unlike some other SEO tactics, link building provides long-term benefits. Once you've acquired high-quality links, they'll continue to benefit your website's authority and rankings for months or even years to come.
Get Free Audit
Report will be generated to your email
TESTIMONIAL
See What Our Clients Say
Monche Stevenson
CEO & Founder of GoApeDelivery