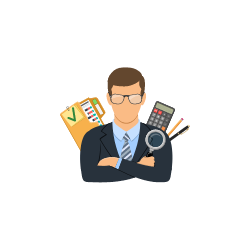 Get Free Audit
Report will be generated to your email
Search engine optimization brings organic traffic to your site. Users trust search engines, and achieving a top spot in search engine rankings signals to searchers that your site is a credible source. The higher you rank in results pages, the more clicks and traffic your site will generate. SEO also improves user experience, making it more likely for customers to become repeat buyers.
The fundamental aim of search engines is to satisfy their users. They want to provide the best results when a user searches for something. SEO is Google's way of determining which sites deserve to rank highly for each query entered into its search engine. Without modern SEO, it would be extremely simple to manipulate the search results so that the site with the most links or the most pages—all easily generated by software—consistently ranked #1.
If your goal is to get placement at the top of the world's most popular search engines, Sharpe Development Operations will get you there with our 360 approach to SEO.